Monday, July 7th, 2008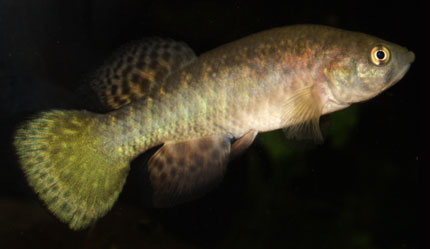 Austrofundulus species don't come up too often, even at dedicated killifish auctions – so I was pleasantly surprised to purchase a pair at the 2007 BKA convention.
Like many South American annuals, they are generally brown fish, but with some very subtle irredescent colours too. The tail of the male flashes between yellow and blue – getting a photograph that captures the delicate beauty of a fish in motion is next to impossible.