Current Scientific Name:
Simpsonichthys fasciatus
Common name(s):
Some Recorded Strains: no records

Links
Simpsonichthys fasciatus breeding reports
Each record reproduced here represents one instance of breeding this species. Have you kept and bred Simpsonichthys fasciatus? Why not add a breeding report? If you had different results, or used different methods, please share your experiences
How to keep and breed Simpsonichthys fasciatus
This database consists of breeding reports provided by the world killifish community, along with some statistical analysis. Results provided by successful keepers are aggregated in the bar charts below, with more detailed reports below that. Like any block of data, the larger the more significant. Please contribute a report of your attempt to breed Simpsonichthys fasciatus, even if you have had a negative results. You may, of course, file more than one report, particularly if you change some condition, and had a different result.
breeder has filled in a breeding report, a summary of which is shown in the graphs below.
Unsuccessful
Breeding Report: Simpsonichthys fasciatus
Water conditions:
Neutral
,
24-27oC
Spawning Method: Peat (or similar) spawning substrate
Breeding problems: Poor fry survival rate
Breeding difficulty: Difficult
Success: Fairly unsuccessful
Other Comments: Egg survival is good, although fry did not take well to conditions given. Unknown cause of fry death, may be due to overpopulation due to high hatch rate. Recommend separating fry soon after hatch and place in many containers or cull excess.
Breeder: Mo (1 years experience with this species)
Date this record created: 8th June 2009
killifish for sale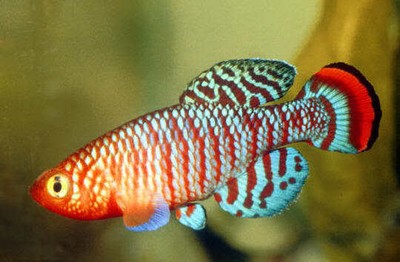 BANGKOK, TH
$19.55
60 EGGS NOTHOBRANCHIUS KILLIFISH KILLI EGG HATCHING TROPICAL FISH **Please read full Killfish manual carefully before buying** obtain the full Killfish manual by clicking the link below http: / / www.mkka.net / articles / KillifishManual.pdf Important -You can see hatch date when you receive,it's on the lid. -Ensure the temperature the area at you live,killifish eggs can't alive if The temperature is lower than 20 degrees Centigrade(68 degrees Fahrenheit) because they will cold and dead while ...
more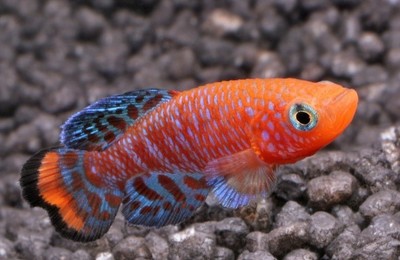 KHET LAT PHRAO, TH
$6.00
Killifish is a colorful fish living in the tropics. Growing by spawning It is found in the temporary water. Occurs in the rainy season and the water dries in the summer. The killies will lay eggs in watery soils and when the water dries. When rain fell It will grow again. The cycle is like this. Kelly fish have short life cycles of about 3-6 months depending on parenting. The most popular species is. Nothobranchius It is native to Africa. Packaging Plastic Box : Can Protect Impact ...
more