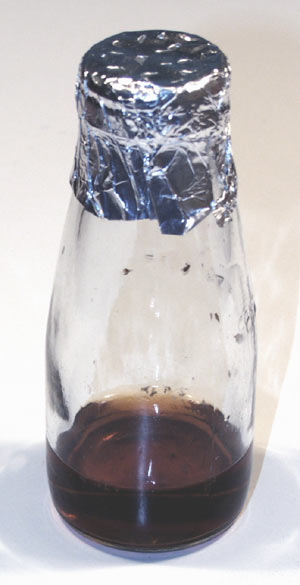 A home-made fly trap thats very effective
Media consistancy problems
When preparing food for the flies, it is easy to make it too hard or too soft. This is an advantage of the Sussex media mentioned in Fruit fly food which is right every time. Too wet media can be countered by inserting twisted or screwed kitchen roll or newspaper - both absorbing some moisture and creating walkways for the flies. This can be done in any case, and can increase fly yields if there is often a shortage of pupation sites.
Mold
Mold is scarcely a problem if mold inhibitors are used, but also moldy cultures are usually lightly populated. The flies (and larvae) prevent mold when present in great enough numbers. Using narrow vials with a small surface area certainly helps. When reusing old vials ensure they are cleaned efficiently - failure to do so will also increase the likelihood of mold. A soak in weak bleach can help, but make sure they are rinsed thoroughly afterwards.
Mites
Can destroy a culture. Some merely feed on the media with the flies, but some are parasitic or egg eating. Mites can be treated with Benzyl benzoate soaked bungs, but it is probably easier to discard all cultures and get clean fly stocks. Mite prevention is probably more appropriate, and flies should be housed away from possible contamination, such as in a larger closeable cabinet.
Flightless flies starting to fly
This does happen. Flies can breed with wild flies through thin vial tops (netting for example), or mix with them during handling. Where possible use foam bungs, and try to keep your flies in a closed space away from potential contamination. Once this happens, you really need to replace your stocks and start again.
Fly explosions
Yes they will get out. I use a vinegar trap; vial of vinegar with a perforated tin foil lid. The flies head straight for it.
---
Fruit fly cultures for sale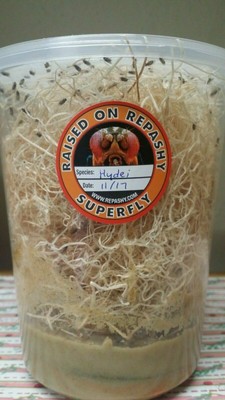 CLEVELAND, GEORGIA, 30528, USA
$11.99
Hydei Flightless Fruit Fly Culture - freshly cultured - bloom in 14 - 20 days after date of culture Flies are fed Repashy Superfly Forumula for optimum health and growth of culture Great for frogs, small arachnids, fish, geckos and more...
more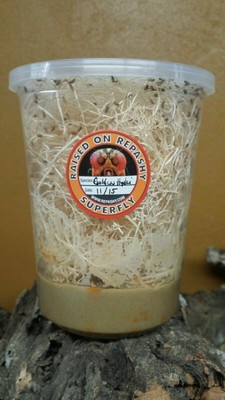 CLEVELAND, GEORGIA, 30528, USA
$11.99
Golden Hydei Flightless Fruit Fly Culture - fresh culture that will bloom between 14-20 days from the day it was originally cultured.Flies are fed Repashy Superfly formula for optimum health and growth of culture. Great for dart frogs, small geckos, fish and much more...
more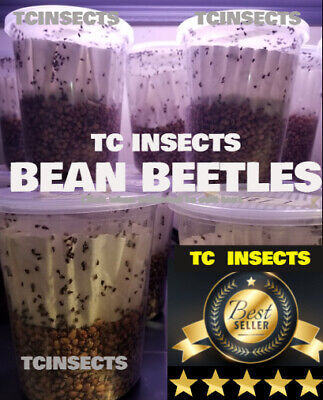 HUNTSVILLE, TEXAS, 77320, USA
$8.49
You are buying our Highest Quality Bean Beetle culture protected by our Live Arrival Policy. They will arrive loaded with larva and eggs. The cultures can produce beetles for as long as 1-2 months with good care. Take comfort in knowing that you are buying the highest quality Bean Beetles on ebay and the lowest price possible. These prolific beetles are a great addition to any insectivore's diet. Whether it be a young panther chameleon or an adult frog. These beetles are packed with protein ...
more